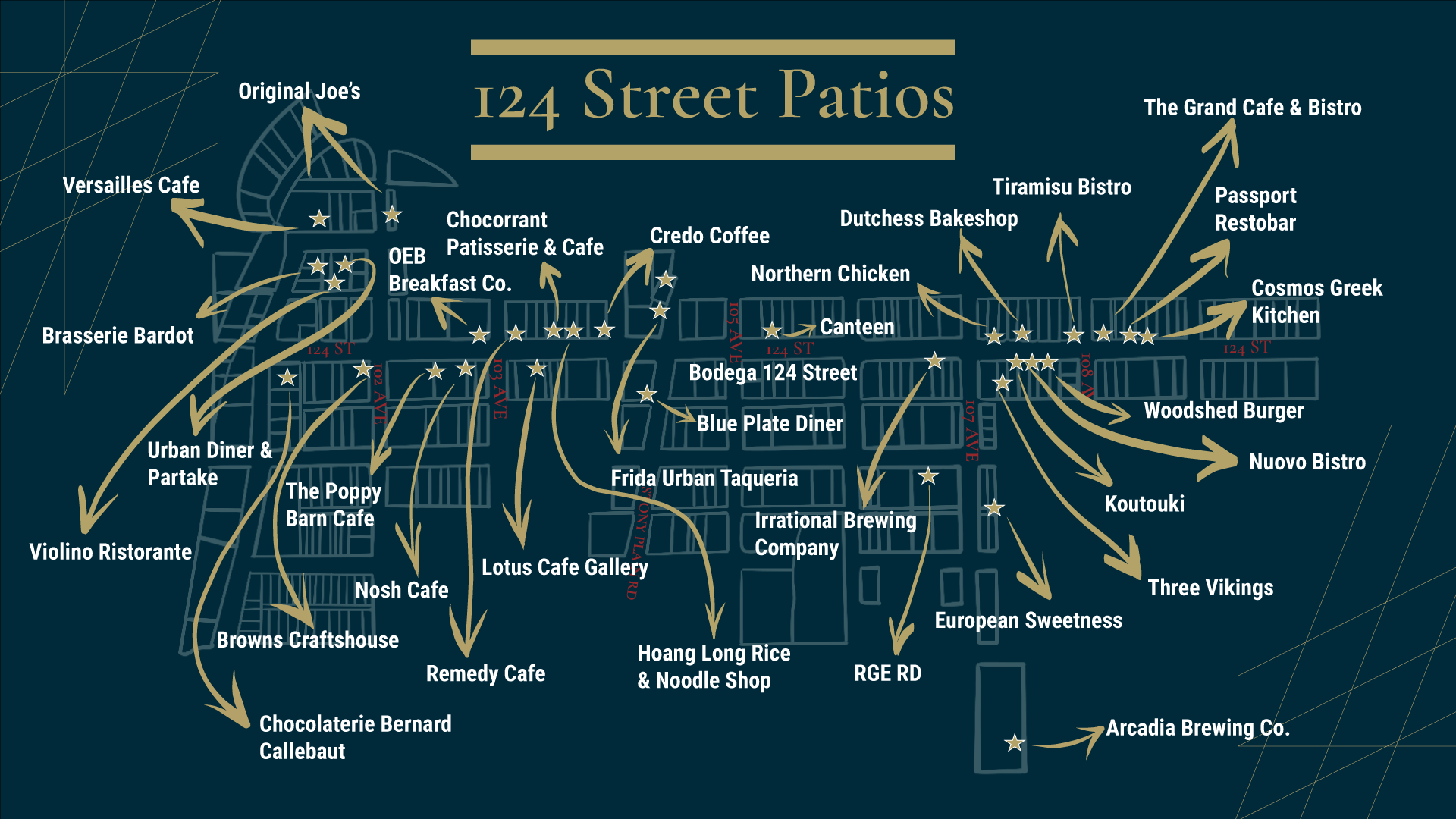 Tempt your taste buds on 124 Street. With over 50 dining establishments to choose from, it's no wonder we are known as a dining destination. Offerings range from casual quick-service bistros, delis, and cafes, brunch hotspots, to fine-dining establishments fit for celebrating your most special milestones. There is also a wide variety of authentic global cuisine—including Chinese, Ethiopian, Greek, Italian, Japanese, Mexican, South Asian, Spanish, Thai, and Vietnamese.
On 124 Street, we celebrate the finest things in life.
Come, enjoy life with us.